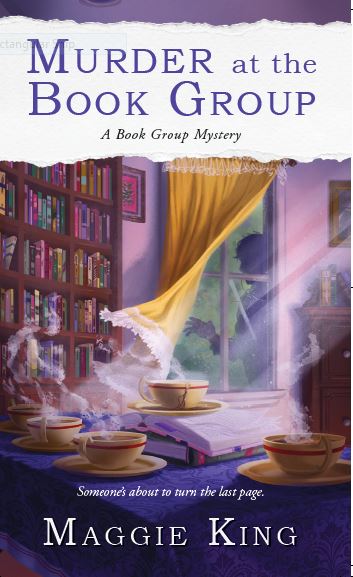 PRE-ORDER your copy of Murder at the Book Group here:

"[An] entertaining debut … Readers will find more substance here than in most cozies." (Publishers Weekly)
"This promising series debut should intrigue anyone who enjoys biblio crime." (Booklist)
"The characters in this story are fascinating, and for the humor that the author delivers, there is definitely a dark side to go with it." (Suspense Magazine)
My debut mystery, Murder at the Book Group, comes out December 30, 2014 from Simon & Schuster. It features Hazel Rose, a romance writer and seeker of justice.
I call it cozy with an edge!
PRE-ORDER your copy of Murder at the Book Group from these fine booksellers:
Upcoming Events
International Thriller Writers: The Thrill Begins
December 11, 2014
"The Editing of Murder at the Book Group"

Interview with Cyrus Webb
December 30, 2014
http://www.blogtalkradio.com/breakfastwithbooks/
Sign Up for Maggie's Email Newsletter
Enter your email address below and click "Subscribe" to be added to Maggie's Newsletter list. Your email address will not be shared or sold.