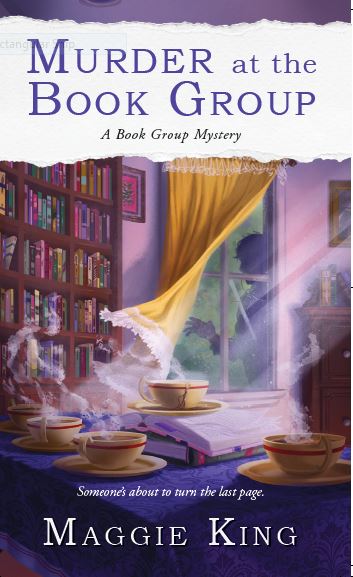 My debut mystery, Murder at the Book Group, comes out December 30, 2014 from Simon & Schuster. It features Hazel Rose, a romance writer and seeker of justice.
I call it cozy with an edge!
Pre-order your copy of Murder at the Book Group now:
BAM!  •  Barnes&Noble  •  Amazon
Upcoming Events
Barnes & Noble Book Signing
October 26, 2014, 2-4pm
Chesterfield Towne Center, Midlothian, VA
Suffolk Mystery Authors Festival
November 8, 2014, 11am – 7pm
Suffolk Center for Cultural Arts
History of the Mystery panel discussion with Virginia is for Mysteries authors
Sign Up for Maggie's Email Newsletter
Enter your email address below and click "Send" to be added to Maggie's Newsletter list.  Your email address will not be shared or sold.