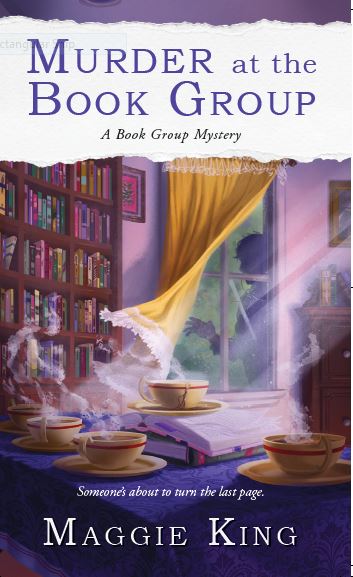 "[An] entertaining debut … Readers will find more substance here than in most cozies." (Publishers Weekly)
"This promising series debut should intrigue anyone who enjoys biblio crime." (Booklist)
"The characters in this story are fascinating, and for the humor that the author delivers, there is definitely a dark side to go with it." (Suspense Magazine)
"The amateur sleuth's pseudo-investigative skills and her interactions with a cast of well-drawn, small-town characters reveal a deception that ultimately coalesces into a study of human nature and the limits of perception." (Kathleen Gerard, ShelfAwareness blog)
My debut mystery, Murder at the Book Group, came out December 30, 2014 from Simon & Schuster. It features Hazel Rose, a romance writer and seeker of justice.
I call it cozy with an edge!
You can purchase Murder at the Book Group at brick-and-mortar stores everywhere or from these fine online booksellers:
Upcoming Events
Ashland Library Book Club
June 23, 2015, 7pm
Ashland, VA
Suffolk Mystery Authors Festival
August 22, 2015
Suffolk, VA
Bouchercon
October 8–11, 2015
Raleigh, NC
Sign Up for Maggie's Email Newsletter
Enter your email address below and click "Subscribe" to be added to Maggie's Newsletter list. Your email address will not be shared or sold.