I grew up a classic middle child in a quirky New Jersey family. Anne Tyler mined quirky families to great literary success and I figure I have enough material to populate stories for years to come. Too bad I didn't get as early a start as Ms. Tyler.
I graduated from North Plainfield High and Elizabeth Seton College and earned a B.S. degree in Business Administration from Rochester Institute of Technology. I spent one summer during my college years in Europe with the American Institute for Foreign Study. We lived at a camp near Ipswich, England for a month and worked on farms, picking fruit and weeding potatoes. Then I traveled through Europe, touring France, Netherlands, Germany, and Luxembourg. I accompanied a group of Polish students from the camp back to their home and stayed for a week. I visited Warsaw, Krakow, Bydgoszcz, Gdansk, and Auschwitz. This was during the Communist regime and was a heady experience for a naive nineteen year old.
Like a couple of my fictional characters, I migrated to Los Angeles and spent many years there, working, traveling, and having a lot of fun. There I met the love of my life, also an East Coast transplant. Glen and I married in 1989 at the Wee Kirk o' the Heather, a chapel at Forest Lawn Memorial Park in Glendale, California. It's the site of Ronald Reagan and Jane Wyman's 1940 wedding. In 1996 Glen and I moved back East and continue to appreciate the changing of the seasons that we missed during our California years. But we still yearn for the west coast.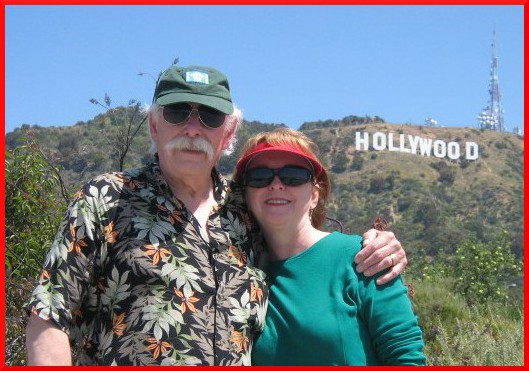 Over the years I worked as a retail sales manager and customer service supervisor before taking on my longest stint as a software developer. In 1999 I took a break from IT. I'm still on that break. For a time I had a computer training business, did web design, worked and volunteered for non-profits.
That brings me to my passion: writing. Under the influence of Nancy Drew and the Dana Girls I wrote mysteries and read installments to my friends while walking home from grade school. By high school I had drifted away from mystery writing and found an outlet for my considerable adolescent angst in poetry and journal entries. Truth be told, the angst and journal writing went on way beyond my teenage years. In the late nineties I took up mystery writing again. I attended writing classes, intimidated by those who found it so easy to produce eloquent turns of phrase during impromptu exercises.  It took years to write Murder at the Book Group but Simon & Schuster published it in December of 2014. This story went through so many evolutions that I finally had to say, "Enough! Any more changes go into my next book." My second novel in the series, Murder at the Moonshine Inn, came out in November, 2016. Look for Hazel Rose#3 and #4 soon.
I've penned several short stories. "A Not So Genteel Murder" and "Reunion in Shockoe Slip" are included in the Virginia is for Mysteries anthologies. "Wine, Women, and Wrong" appears in the 50 Shades of Cabernet anthology, and "Keep Your Friends Close" in Deadly Southern Charm: A Lethal Ladies Mystery Anthology.
When I'm not writing I enjoy reading, walking, traveling, movies, British TV shows, and the theatre.
I've called New Jersey, Massachusetts, and California home. These days I live in Richmond, Virginia, with Glen and our cats, Morris and Olive. Morris is a handsome orange and white Manx while Olive is a glam and big-pawed Norwegian Forest cat with a hunting prowess that would have made the goddess Diana proud.
Save
Save
Save