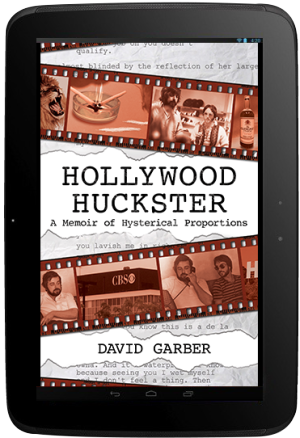 Hollywood Huckster is a sometimes funny, sometimes maddening, always outrageous account of Hollywood television writer Kevin Hartigan. Kevin's writing partner, David Garber, gives us a light and entertaining memoir of his years with Kevin, replete with anecdotes that showcase the brash and bizarre Kevin and that offer occasional glimpses of a warm-hearted and complicated Kevin.
Hartigan and Garber wrote for many television shows back in the 70s and 80s: Carter Country, Baby, I'm Back, The Bill Cosby Show, and Sanford and Son, among others. They worked with, and for, such industry icons as Bill Cosby, Aaron Spelling, Johnny Carson, and Jack Benny.
As a side note, I met Kevin many, many years ago when we both lived in Boston. I didn't know him for long, but long enough to find Mr. Garber's memoir absolutely believable.
For more on Hollywood Huckster, see David Garber's blog: http://hollywoodhuckster.com/