by Paul D. Marks
"It is through that broken window that we see the world…" – Alice Walker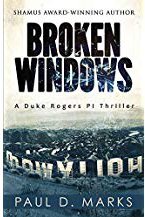 Someone asked me why I had written my novels the Shamus Award-winning White Heat and the new sequel to it Broken Windows. White Heat deals with Private Detective Duke Rogers, who finds himself in a racially combustible situation in South Central Los Angeles—on the day the "Rodney King" riots break out. It also deals with race and racism in the context of a mystery-thriller. And Broken Windows (set two years later in 1994 L.A. during the time of California's notorious anti-illegal alien Proposition 187) does the same for the immigration issue.—That person wanted to know: Did I have experience: was I a cop or a protester?
Alice Walker said, "It is through that broken window that we see the world…" And Broken Windows holds up a prism from which we can view the events burning up today's headlines through the lens of the recent past. It all comes down to the saying we know so well, "the more things change, the more they stay the same".
While the storm rages over California's infamous anti-illegal alien Proposition 187, a young woman climbs to the top of the famous Hollywood sign—and jumps to her death. An undocumented day laborer is murdered. And a disbarred and desperate lawyer in Venice Beach places an ad in a local paper that says: "Will Do Anything For Money."—Private Investigator Duke Rogers, and his very unPC partner, Jack, must figure out what ties together these seemingly unrelated incidents. Their mission catapults them through a labyrinth of murder, intrigue and corruption of church, state and business that hovers around the immigration debate. Along the way we explore the fiery immigration controversy from all sides and no one escapes unscathed.
So, to get back to the question: No, I wasn't a cop or a protester. But I did live in LA at the time of both the King riots and Proposition 187, and I remember the turmoil, the rallies, the rage on both sides. And I wanted to write about those situations, but not in a didactic way. So my way is to have a thriller story set amongst those backgrounds. For example, while I think the story in Broken Windows steamrolls along like a good thriller, one of the things I find especially interesting about it is how in the context of the Prop 187 debate and era we can get some perspective on the unrest happening today over the immigration issue. By seeing what was happening then, and how the characters deal with the situation, we might gain just a bit of insight into current events.
Also, a long time ago, not too long after the Watts Riots, some friends and I were invited down to Watts by a guy who lived there. He had seen where and how we lived and he wanted us to see where he lived—the "other side of the tracks," so to speak. We were nervous going there, but it turned out to be one of the highlights of my life. Five or six white kids (teens) sitting in Will Rogers Park (now renamed) in the middle of Watts. Yes, we were an anomaly. But people came over and talked to us. They were curious about us and we were curious about them. But there was no animosity. No tension. It was just people with different backgrounds trying to get to know each other. And that day in particular and for some years after that, I always thought things were getting better along the "differences" lines, even though it might have been a two-steps-forward—one-step-back type of progress. And then a few years ago everything seemed to start sliding downhill again. Getting worse, as if we were largely only going backwards. (Find more of our Watts excursion story here: https://www.sleuthsayers.org/2015/08/the-watts-riots-rodney-king-and-me.html)
Then there was the time I was living in San Diego and took the train up to L.A. It stopped in the middle of nowhere, as I recall. Not at a station. The Border Patrol got on board, handcuffed and took off at least half the passengers. We assumed it was because they had come across the border illegally. It was an aha moment. But maybe there's something to be learned from it. Maybe the past should give some perspective on today. The same with the King Riots and the Prop 187 contentiousness. Because if we don't learn from these things, if we don't learn from the past, twenty years from now our kids will be asking the same questions we are, facing the same situations we are and wondering why nobody did anything about it.
Thank you for hosting me, Maggie. I've enjoyed being here.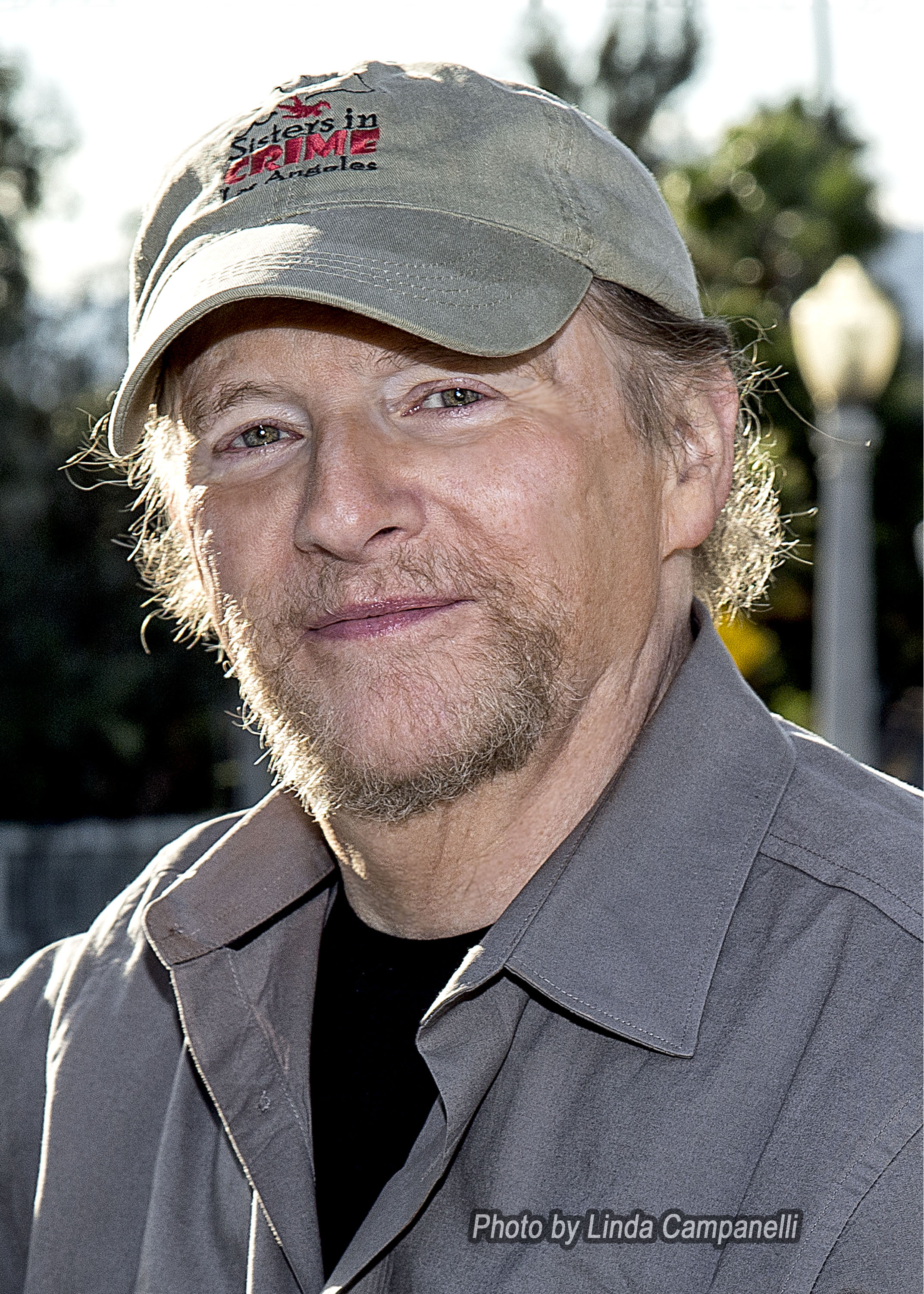 Paul D. Marks is the author of the Shamus Award-winning mystery-thriller White Heat, which Publishers Weekly calls a "taut crime yarn," and its sequel Broken Windows (dropping 9/10/18). Publisher's Weekly says: "Fans of downbeat PI fiction will be satisfied…with Shamus Award winner Marks's solid sequel to… White Heat." Though thrillers and set in the 1990s, both novels deal with issues that are hot and relevant today: racism and immigration, respectively. Marks says "Broken Windows holds up a prism from which we can view the events burning up today's headlines, like the passionate immigration debate, through the lens of the recent past. It all comes down to the saying we know so well, 'the more things change, the more they stay the same'." His short stories appear in Ellery Queen and Alfred Hitchcock Mystery Magazines, among others, and have won or been nominated for many awards, including the Anthony, Derringer and Macavity. His story Windward, has been selected for the Best American Mystery Stories of 2018, edited by Louise Penny & Otto Penzler, and has also been nominated for both a 2018 Shamus Award and Macavity Award for Best Short Story. Ghosts of Bunker Hill was voted #1 in the 2016 Ellery Queen Readers Poll. He is co-editor of the multi-award nominated anthology Coast to Coast: Private Eyes from Sea to Shining Sea.