An actress, a playwright, a wildlife photographer, a screenwriter, a producer, former vice president of production at Tristar Pictures, a professor at UCLA, and novelist, her cat is named 'Magic.'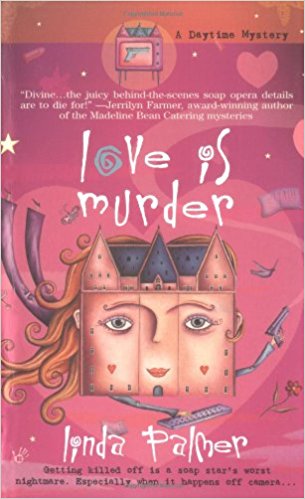 This is how the Internet Movie Database (IMDB) described the extraordinary Linda Palmer. I know her as the author of two cozy mystery series. One features Morgan Tyler, a soap opera writer living and working in New York City. She pens the second series, set in Santa Monica, California, under the pseudonym Melinda Wells; her sleuth, Della Carmichael, showcases her love of cooking both as star of a cable TV cooking show and as owner of a cooking school.
The Della Carmichael series includes lots of intriguing recipes. I haven't tried them yet—but I will! First up will be Della's "Gangster Chicken" Cacciatore.
I first read the Della Carmichael series and looked for more books by Melinda Wells. That's when I found that she and Linda Palmer were one and the same and that she had passed away in 2013. And so I started on the Morgan Tyler series and have one to go.
Both series are cozy, but with a definite bite. The sleuths enjoy warm relationships with their many friends, but can be as snarky and feisty as anyone. Cat and dog owners will love the descriptions of the pets. There's lots of derring-do and hair-raising situations. At times, Ms. Palmer makes the sleuths TSTL (Too Stupid to Live), but that's a minor point.
If you haven't read these short and finite series, do yourself a favor and seek them out.
For bibliographies, visit Stop! You're Killing Me.
Read UCLA Extension's tribute to Linda Palmer.
Read a tribute from one of Linda Palmer's students.
Save