Edgy cozies. Nancy Cole Silverman calls her Carol Childs Mystery series "cozies with a bite." Mollie Cox Bryan writes "cozies with an edge." And the tagline for my Hazel Rose Book Group series: "cozy with a hint of noir."
What is an edgy cozy? Let's back up for a minute: what is a cozy?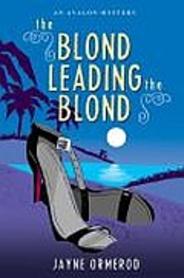 Jayne Ormerod, friend and cozy mystery writer, offers this definition:
So let's take a moment to talk about everything you've always wanted to know about cozy mysteries, but were afraid to ask.  First stop, Merriam Webster's New Collegiate Dictionary.  Mystery: a piece of fiction dealing usu. with the solution of a mysterious crime. Cozy:  Enjoying or affording warmth and ease.  Snug.  So "cozy mystery" is an oxymoron, of sorts, but it is a term used to define a sub-genre of mystery that has a warm fuzzy feeling about it.  Think Agatha Christie's Miss Marple.  Or "Murder, She Wrote"'s Jessica Fletcher.  Or the intrepid Girl Detective, Nancy Drew.  Yes, there's a distasteful criminal element involved, but the sleuth is so charming and clever that the reader thinks of them as a friend and enjoys tagging along on the adventure.  It's the kind of book you want to grab a cup of tea and a fleece blanket then curl up by a nice crackling fire to enjoy.  A "cozy" scenario, you'll agree, and hence the term.
I think Jayne defines cozies nicely. Now on to the "edgy" sort of cozy:
Some use the terms "traditional mystery" and "edgy cozy" interchangeably. In an effort to distinguish between cozy/cozy and edgy/cozy/traditional mystery, here are the top quotes from the Hey, There's a Dead Guy in the Living Room blog post "Cozy vs. Traditional":
"That real world vs 'cozy world'" feel is probably the key difference between the two genres for me."
"Traditional mysteries, like cozies, sit at the limited gore and violence end of the spectrum, with people and relationships still central to the story, but the feel is more real world."
Social issues, like racial equality, reproductive rights, and domestic violence may be part of the plot or sub-plot of an edgy cozy. Mollie Cox Bryan, author of the Cumberland Creek series and the Cora Crafts mysteries, has this to contribute:
The cozy mystery genre has a certain set of "rules." Mine adhere to most of the rules, but I do label my books as "cozies with an edge." Sometimes there's a bit of cussing, which you'd most likely not find in a straight cozy. Also, my characters grapple with some dark issues, like human trafficking, the dangers of the darknet, abuse, mental health issues, cults, shady adoption practices, and drugs. Most cozies shy away from these sorts of issues. I do take a lighter look at those issues than, say, a suspense writer would.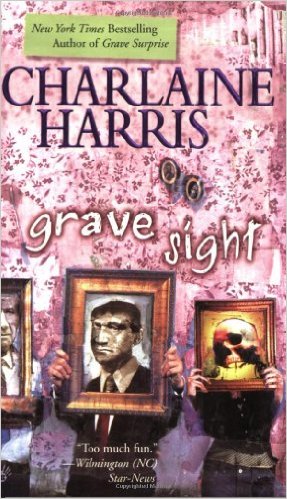 Watch Richard's Edgy Cozy Recommendation on YouTube's The Cozy Book Nook. He recommends the gritty and raw (but still cozy) Grave Sight, #1 in the Harper Connelly series by Charlaine Harris.
Christine Goff on A Parliament of Owls, from The Birdwatcher's Mysteries: "Some people would tell you I write an "edgy cozy," but I prefer to think of my books as traditional mysteries."
Cricket McRae, author of the Home Crafting Mysteries: "So now I call my books contemporary cozies, because I guess that's what they really are – a little faster, a teensy bit more edgy …"
Perhaps distinguishing between the fine points of mysteries for the purpose of categorizing bores you to tears. "I just want to read a good story," you cry.
I understand. I read all kinds of mysteries: cozies (edgy and non-edgy), private detective (Sue Grafton's Y is for Yesterday comes out in August!), and police procedurals. I don't read tales with gratuitous violence. As for psychopaths, no thanks.
My favorites are the stories defy categorization: they may feature an amateur detective, but there's nothing remotely "cozy" about them. No matter what I'm reading, what I value most is a good story with compelling characters and an interesting setting.
As for my Hazel Rose Book Group series, some think it's cozy because Hazel is an amateur sleuth. And she has cats. Others think it's dark and edgy. But readers tell me they like the stories and they like Hazel, so that's of the most importance to me. If you haven't, I invite you to read my series and tell me what you think.
In addition to the above, these selected authors pen edgy cozies (they run the gamut from mildly edgy to extremely so):
Dianne Emley (Iris Thorne series)
Who else? Add your favorites in the comment section.
It's summertime. Take your favorite cozy, edgy or not, to the beach or poolside.
Save
Save
Save
Save