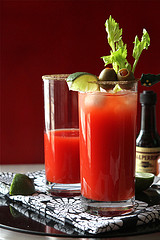 Some of you are nodding, wondering what did happen to that wonderful writer. Others of you are knitting your brows, thinking "Who in blazes is Gabrielle Kraft?"
Gabrielle Kraft published four mysteries back in the eighties. Her series followed the zany, laugh-out-loud adventures of Beverly Hills entertainment lawyer Jerry Zalman and his eccentric family and friends. I don't usually care for zany mysteries, preferring to get my laughs elsewhere. But Ms. Kraft made them work for me. She delighted in poking fun at the stereotypical pretentiousness and superficiality of Los Angeles denizens.
Here's a description from Screwdriver, 1988:
Except for his broken nose, life's a breeze for Beverly Hills lawyer Jerry Zalman. That is, until his ex-wife Tracee shows up with a wild story about her Santa Barbara in-laws. Tracee's husband, Yip, is trying to parlay his health-food fortune into a New Age Disneyland, while his rich cowboy father is busy ducking murder attempts and jealous boyfriends. When Zalman and his feisty little sweetheart Marie visit the family estate, things go from bad to worse. There's gunplay in the house and a body in the swimming pool. With all that money floating around, Zalman sees motives and suspects galore–including a butler straight out of Central Casting. But everyone's got an alibi, and the killer's still very much on the loose. And Zalman is worried about his nose!
She penned a couple of non-mystery novels and contributed short stories to Sisters in Crime anthologies. "One Hit Wonder" from The Best of Sisters in Crime was especially good.
And then she vanished from the writing world. She does not participate in social media, unless she uses a different name. Her books never featured an author photo so I have no idea what she looked like.
Web searches yield little beyond Ms. Kraft's bibliography. A 1991 obit for her father, Broadway producer Herman Levin, stated that his daughter lived in Portland, Oregon. Click here to view.
Of special interest was a posting on Charlotte Rains Dixon's blog, "The Writing Process According to Novelist Gabrielle Kraft." In 1991 Ms. Kraft presented a workshop to Ms. Dixon's writing group in Portland, Oregon.
When I commented on Ms. Dixon's posting she responded with this on Gabrielle Kraft: "She was funny and wise and kick-ass and she taught me what I know about the writing process." We agreed to let each other know if we heard any news of this author who slipped below the radar.
Click here for the posting with the notes from the workshop.
So where is Gabrielle Kraft now and what is she doing? Hopefully, she's still "with us" and will soon rejoin the writing community. Readers, if you haven't discovered her you're in for a treat. Find her works in used bookstores (online or brick-and-mortar) or at your local library.
Novels (despite the titles, I don't recall an emphasis on alcohol):
Bullshot (1987)
Screwdriver (1988)
Let's Rob Roy (1989)
Bloody Mary (1990)
Hollywood Hills (1993)
Hollywood's Child (1994)
Anthologies
Sisters in Crime 3 (1990)
New Crimes 3 (1991)
Sisters in Crime 5 (1992)
Edgar Award Book, the (1996)
Best of Sisters in Crime, the (1997)
Speaking of Greed (2001)
Click here for more on Gabrielle Kraft at Fantastic Fiction.
Readers, do you have a favorite author who's "vanished" from the writing scene?