Mention Cheryl Crane's name, especially to those of a "certain age," and you get the usual responses: "Oh yes, Lana Turner's daughter," or "Oh yes, the one who killed her mother's gangster lover, Johnny Stompanato."
But ask them about Cheryl Crane as a mystery writer and the responses are less predictable. They run the gamut from "She's a really good writer" to "Huh?"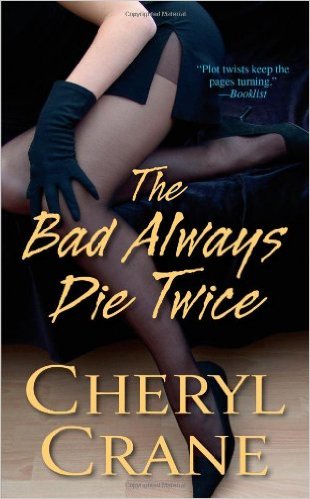 Cheryl Crane is indeed a good writer. To date, she's penned three cozy mysteries, the titles puns on her mother's movie titles: The Bad Always Die Twice, Imitation of Death, and The Dead and the Beautiful. The stories feature Nikki Harper, realtor to the stars and sometimes amateur sleuth. Nikki uses the connections of her legendary movie star mother, Victoria Bordeaux, to help her solve mysteries.
I've read the first two titles and thoroughly recommend them. They are not only well-crafted but they satisfy my fondness for Hollywood stories. So far I haven't even come close to guessing the endings.
I've seen no indication that Cheryl Crane engages in social media or even has a website (although I have found online interviews). But this woman has been in the spotlight her entire life and certainly has name recognition. She likely doesn't need or want to spend time roaming the wilds of social media, hawking her books. And so she gets to devote her time to the craft of writing … and fly under the radar.
Click here for an interview with Cheryl Crane after the release of The Bad Always Die Twice.