During these last days of 2015 I'm taking a moment to remember some mystery authors I have loved and lost. This is an all-year tribute and not limited to 2015. In addition to well-known authors I hope to introduce readers to perhaps "new" talent who also gifted us with a treasure of reading enjoyment.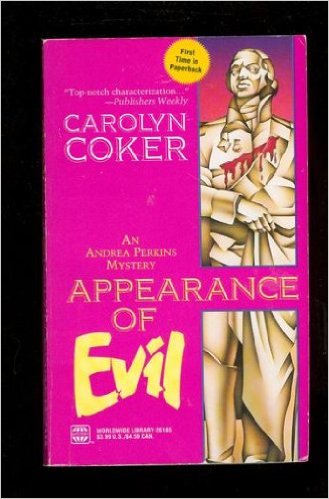 Carolyn Coker Her five novels feature the beautiful Andrea Perkins, who travels worldwide to restore works of art. The stories take place in Italy, England, and at the Huntington Library in San Marino, California. As Allison Cole, Carolyn Coker wrote the standalone Back Toward Lisbon. She was a television actress and administrator. My research indicates that this author passed away in 2011. See her bibliography here.
Philip R. Craig This prolific writer penned the Martha's Vineyard Mysteries with Jefferson "J. W." Jackson, an ex-Boston cop, as his detective. The last three books in the series were published after the author's death in 2007. Visit Philip R. Craig's web site here.
P.D. James Many of this British crime novelist's works, featuring Detective Chief Inspector Adam Dalgliesh and private detective Cordelia Gray, were filmed and televised. See a complete description of her life and career on Wikipedia. P.D. James died in 2014.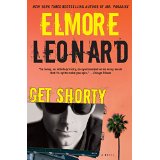 Elmore Leonard This novelist, short story writer, and screenwriter died in 2013. His classic advice to writers: "When you write, try to leave out all the parts readers skip." "If it sounds like writing, I rewrite it." Find more of Elmore Leonard's quotes here and his official website here.
Henning Mankell Before his death in 2015, he gave us Kurt Wallander, a Swedish police inspector who solves grisly murders while he battles personal demons. Rolf Lassgård and Krister Henriksson played the brooding Wallander in the televised adaptations in Swedish while Kenneth Branagh starred in the English language version. For more about Henning Mankell, visit his site here.
Barbara Mertz Ms. Mertz was a Egyptlogist who wrote non-fiction under her own name. As Elizabeth Peters she wrote three mystery series and she penned gothic and supernatural thrillers as Barbara Michaels. How could anyone write that many books? We lost Ms Mertz/Peters/Michaels in 2013. Her website is here.
Ruth Rendell This prolific English author of thrillers and psychological murder mysteries proved one thing over and over—she was scary! If you haven't read The Bridesmaid, get a copy and I'm sure you'll agree. She also wrote under the name Barbara Vine. Many of her works have been adapted for film and television. This legendary writer passed away in 2015. Read more about Ruth Rendell on Wikipedia.
Rebecca Rothenberg The author of the Claire Sharples Botanical Mystery series, set in the San Joaquin Valley of California, was also a musician, epidemiologist, amateur botanist, and president of the San Gabriel chapter of the California Native Plants Society. Taffy Cannon completed The Tumbleweed Murders after Ms. Rothenberg died in 1998 at the age of 50. For more on Rebecca Rothenberg, visit her website here.
Jeff Sherratt He chose a 1970s Downey, California setting for his Jimmy O'Brien series, reminiscent of Raymond Chandler but with a lighter touch. His wife Judy finished Cyanide Perfume after his death in 2012. In one Jimmy O'Brien story the author refers to a couple of Downey apartment buildings purchased by the music duo The Carpenters. Karen and Richard Carpenter named the buildings after two of their hit songs, "Close To You" and "Only Just Begun." The song titles remain on the sides of the buildings. Jeff Sherratt's site is being maintained here.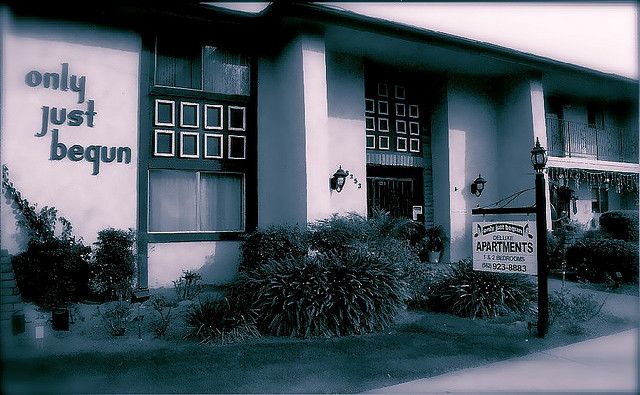 Edward Wright This journalist-turned-novelist set his series in post-World War II Los Angeles. It stars John Ray Horn, a former B-movie cowboy reduced to debt collecting after a stint in prison. Mr. Wright died in 2015. See his site here (I love the vintage photo of Los Angeles on his home page).
Readers, do yourself a favor and find books by these authors in your favorite brick-and-mortar store, online retailer, or local library. You won't regret it. They've left us quite a legacy.
Do you have a favorite author who has passed on? Please let me know in the comments section.
Have you ever enjoyed a mystery series only to have the author "disappear?" On December 16 I posted about missing authors. In most cases they're doing well, and often still writing. See my post here.